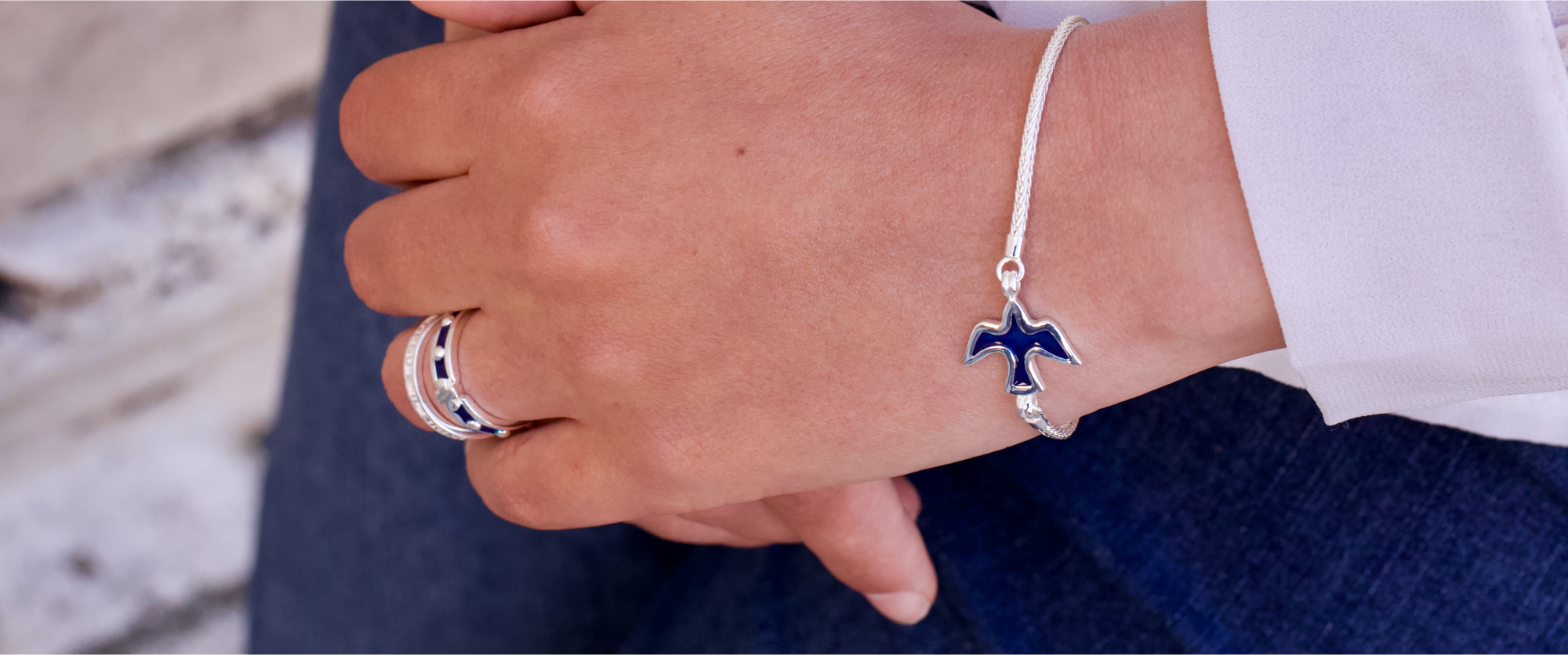 ---
Ruah is a bracelet that encapsulates the two major ideological expressions related to the dove. On the one hand, it's presented as "Spirit" in reference to the Holy Spirit, and on the other hand, as "Peace" in reference instead to a more universal and secular idea.
---
The Holy Spirit
The syncing of values and experiences has given us the privilege of creating a ring dedicated to the Catholic charismatic movement of Renewal in the Holy Spirit.
From there, we have jewelry that reproduces the image of the dove throughout various moments of flight.
Proximity to the Catholic world, relationships with various lay entities and collaborations with parishes, dioceses and religious families have put us in a position to create jewelry that's capable of responding to each of their needs. This is the professional challenge that leads us to combine the artistic knowledge of the Christian tradition with our skills, and, in doing so, we also discovered ourselves to be artisans by vocation.