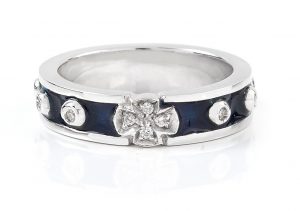 We create and convey emotions even more than we make jewelry.
Emotions you can cherish for yourselves or give as gifts to others.
Each Rosarium jewel is enclosed in a box. A box that, when opened, turns into a cross to add even more emphasis and visibility to what one is and what one believes in.
Giving a piece of jewelry èis the best way to underscore the importance and permanence of the moment to be celebrated, to accompany people in the most significant moments of their lives with a meaningful and timeless symbol.
The Rosarium jewelry collections are chosen as symbols to be given as gifts by both lay people and religious groups, to accompany the faithful on their journey via an object which emphasizes a proud belonging to the Christian community.