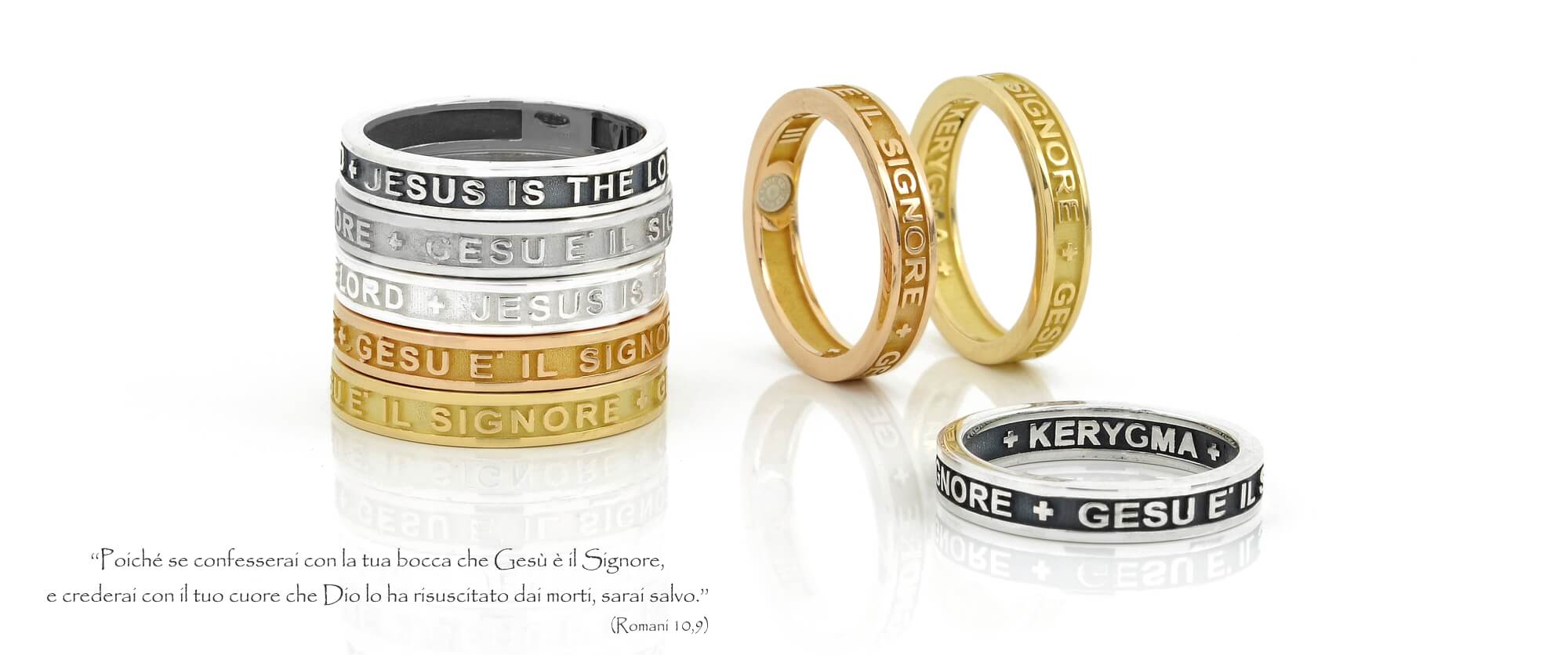 stones_precious_jewelry_surface_18264_1920x1080
Kerygma
The Kerygma ring Is a child of the Marian experience expressed in Rosarium. The rosary decade exalts the beauty and motherhood of the new Eve, Kerygma expresses the full force of Jesus' saving proclamation, the new Adam. Salvation is a universal message that unites and exalts all Christian denominations, and this is why we wanted to 'write' the Kerygma in all languages, a message meant to embrace and unite all of humanity.

Speaking at the presentation of the new piece in the Rosarium collection were the councillor for Economic Development of the Umbria Region, Dr. Michele Fioroni, theologian and director of the Higher Institute of Religious Sciences in Assisi, Sister Roberta Vinerba, and Umbria regional delegate of the Renewal in the Holy Spirit Italian charismatic movement, Carlo Ramaccioni.
---
Its slim, ergonomic design means it can also be worn with the Rosarium Classic.
---